All of Him – An interactive biography of a jovial father with a dark past…a live, local talk show! This socially engaged, interactive story provides an opportunity for audience members to consider and discuss topics – often considered taboo – in a supportive environment.
Written and performed by Tanya Pillay.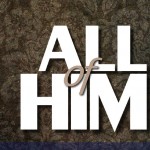 Cheer and smear collide in this 90-minute confessional-eulogy that invites you to consider and discuss typically taboo subjects without fear of provocation or injury. Also available: followup or standalone workshop on broaching difficult subjects.
If you'd like to support the show, you can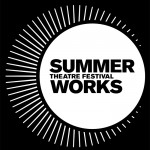 Tell individuals or community groups about it
Contact me for notification of future show dates
Help cover marketing costs – no amount is too small!
Programmed in FemFest, Winnipeg's annual theatre festival celebrating women artists from across Canada! September 25 to October 2, 2010.www.sarasvati.ca.
Attention Producers: After a few rounds of workshopping, dramaturgy, and festival presentation, All of Him is ready for wider audiences and light production support. The show is very easy to mount and tour (one performer, minimalist/flexible audio/visuals).
Industry Reviews
Torontoist Cheat Sheet to SummerWorks 2010
http://torontoist.com/2010/08/your_cheat_sheet_to_summerworks_2010.php
"SummerWorks is like the Fringe Festival's more polished older sibling: a bit wiser, a bit more put together, and a little less rambunctious. With more than forty productions, it can be hard to find your way around…we've culled our list of can't-miss shows down to the very essentials.
Writer/actor Tanya Pillay's one-woman biographical play–cum–public dialogue…focuses on the life of Pat, her father. It begins innocently enough, touching upon Pat's work in the anti-Apartheid movement in South Africa, and his tremendous accomplishments as a husband, career microbiologist, and father. The tale moves along with pauses for such audience interactions as Q&A sessions and the passing along of artifacts from Pat's life …when a bombshell of scandal is dropped and the tone irrevocably shifts. Pillay moves from storyteller to discussion facilitator as the audience helps mediate the narrative of her relationship with her father and his wrongdoings. This makes for an unexpectedly engaging, and rewarding, piece of interactive theatre.Kelli Korducki
Breaking down elitist barriers…truly a shared experience.
"All of Him is a unique blend of biography and theatre. Tanya Pillay is an amazing storyteller and invites the audience into her own story in an engaging and dramatic way. We all know that traditional theatre audiences are dwindling and as a result exciting new forms need to be used to draw new theatre-goers. All of Him makes theatre accessible to a wide range of populations, breaking down the elitist barriers that often exist and allowing for dialogue. Our audiences at FemFest had never seen anything quite like the show and loved the ability to pose questions of Tanya throughout the performance. It was truly a shared experience."
Hope McIntyre, Artistic Director of Sarasvàti Productions and FemFest, Winnipeg's annual theatre festival celebrating women artists from across Canada.
TWISI Theatre Blog
(The Way I See It Theatre Blog)
http://www.twisitheatreblog.com/2010/08/all-of-him.html
by Amanda Campbell
All of Him, a one woman show written and performed by Tanya Pillay at theTheatre Passe Muraille Backspace as part of the 2010 Summerworks Festival, is like show and tell with a powerfully emotional sucker punch.
This piece is reminiscent of Show and Tell because there is no fourth wall. Pillay speaks directly to the audience, and…from the onset, All of Him is a discussion between the performer and the audience…the audience's curiosity, their willingness to engage with Pillay and the story she is telling, and the perspectives and opinions of everyone in the room dictate the direction of the "show."
…Pillay speaks about…her father, a colourful character from South Africa who loved Gone With the Wind, made constant terrible jokes, who said things like, "when it is raining and the sun is shining a monkey and a baboon are getting married," who taught his young daughter medical terms and obscure Latin phrases and told her that everything he had was hers. She then tells us about the…moment that, as a teenager, her relationship with her father changed completely and irrevocably:…Tanya's cousins were accusing her father of [indiscretions]…
There's the sucker punch. From then, Pillay cracks her play open and allows the audience to ask her questions, to delve into the depths of this situation and all its complex emotions, the questions of guilt, of innocence, of faith, of trust, of protection and moral and ethical social responsibility. What makes this play work so well is how warm and generous Tanya Pillay is with her audience. She lures everyone into her world with such congeniality and charisma that once it is revealed why we have been assembled in this space and why we are being taken on this journey, the audience is already invested in Tanya's story and therefore she can draw earnest reactions, inquisitive and poignant questions from an audience who may not ordinarily feel comfortable sharing its thoughts with a bunch of strangers at the theatre. At the performance I attended, the questions that were asked were both free flowing and insightful, and Pillay answered them all with a brave openness, respect, genuine reflection and, thankfully, her natural comic instinct, which keeps the piece from plunging too deep into a dark, sombre hole.
Jajube Mandiela directs the piece, allowing the fluidity to remain between Pillay and the audience, but rooting her nicely so that her every movement has a clear motivation. There is also good use of projections of family photographs, which don't humanize the father in the sense of absolving him of what he's done, but emphasizes the normalcy of his life. This alludes nicely to the fact that people who molest children may not show overt signs of monstrosity or oddness, and that their lives can be both contradictory and complex not always reflected in American Television Crime Dramas.
All of Him is a very interesting mixture of theatre and reality…at the show I saw Pillay was moved to actual tears onstage, which is a very different experience than watching an actor, regardless how talented, pretend to be moved to tears within the framework of a fictional world. Still, it is clear from this performance that Tanya Pillay is an exquisite performer and one who can hold her audience entirely captivated in the palm of her hand whether she is making a terrible Jaws joke or telling a very deep, very dark and horrific secret.
ALL OF HIM Part play, part group discussion…All Of Him is writer/actor Tanya Pillay's look at her father and her feelings about him. Engaging and brave, Pillay starts with charming material but shifts to an upsetting episode that lies at the heart of the piece…Pillay's transparent, open performance grounds the show. (Jon Kaplan)
Donna Michelle St. Bernard, Artistic Director of New Harlem Productions.
Unlike most interactive pieces, this one did not alienate me at all, for one main reason.  For the first time the rules of engagement were imposed upon the performer, not the audience.  We were not told how to respond or what was appropriate.  Instead, you created a forum where genuine response was welcome without being channeled, manipulated or compelled.  This made the experience incredibly real for me.
It is difficult to present personal histories without editorializing, interpreting and justifying.  This piece had an incredible lack of angst and a high level of transparency.  Theatre, art, should clarify, seek truth, engender understanding.  By not amplifying emotional moments the audience experienced a retelling that we could trust was not revisionist.  We trusted everything you said.  We believed every second of it.
You expressed doubt and uncertainty, there were things you didn't know, which is so human and honest.  I see a theme emerging here.
Parts of this were uncomfortable for me, and I realized that in the anonymity of my seat, I was also projecting myself into how exposed you were up there, and admired you for being capable of doing it so unsentimentally (yes, even in the crying, because we just happened to be present during a personal interaction between you and your memory, but you didn't cry at us).  With every new revelation I was forced to ask myself, "Why wouldn't she leave that part out?  Could I say that part of the story if it were mine?  What parts of my story don't/won't I tell for reasons of pride, shame, impression management, unmerited ownership of other people's shit?"
This piece is a balm to anyone who is fatigued with substance devoid, over-stylized self indulgence that has become the theatre of privilege/preference.  Biography Live offers the audience a genuine encounter with the artist by giving us uninhibited access to her perspective, which is what we seek to experience through artistic works in any form.  It is not a piece with answers, but a vehicle for perpetually questioning perception, interpretation, reality. The candour of the performance elicits introspection and audience members find themselves drawn into the insidiously endearing exchange of intimacies that, in social settings, often tricks you into falling in love.
Still reading?
I'm interviewed on "That Channel" Liquid Lunch online video channel about community activities. I'm on at about the 96:30 mark with Hugh Riley and Nikki Hayes. We discuss the show (All of Him) and the followup emotional awareness workshop, the upcoming prequel-sequel, and general holistic health concepts.
Audience Feedback
(All of Him was formerly called Biography Live)
"Thank you for doing this brave work"
"I can't explain how or why, but this has really helped me"
"Please tell me when you are doing this again! I have some friends who need to see it"
"You don't know it, but you have helped me with something that has been bothering me for years"
"Your piece took me on a journey that included my favourite aspects of theatre – I laughed, I cried, then I laughed some more. You took me on a journey!"
"Your play exposes people to a different way of exploring the death of a family member. This could help people come to peace. R. Boudreau."
"It was moving to see how different people deal with difficult events and the ones that we love. It gave me a bit of insight into my own relationships at home."
Past Theatrical Runs
August 9 and 14th, 2012, Bermuda (United States of Consciousness).
September 28-30: 
FemFest
(Winnipeg), a national festival celebrating transformational theatre by women for everyone. Canwest Centre for Theatre and Film, attached to University of Winnipeg.
August 6-15: 
SummerWorks
(Toronto), the largest juried festival in Canada featuring predominantly New Canadian plays; details below.
Directed by Jajube Mandiela. (thanks to Jenny Luong for the graphic design!)
Stage Manager: Neha Ross
Sound Designer: Rehaset Yohanes
Lighting Designer: CJ Astronomo
Visual Media Consultant: Jay Field, www.VisionaryDespot.com
Design Consultant: Christopher Pinheiro, www.swizzlesticktheatre.com
Production Manager: Kat Chin
Past Venues and Dates
July 24, 2010 (Summerworks Preview, Wise Daughters Craft Market/Kammera Media Group)
May 7, 2010 (Newcomer Centre of Peel)
May 6 and 13, 2010 (presented by Aangen Community Centre and Night at the Indies for South Asian Heritage Month)
April 23, 2010 (presented by Soul City Social Club)
May 27, 2009 (rock.paper.sistahz 9, annual festival of new works by www.bcurrent.ca)
Press Release
For Immediate Release: August 2, 2010
Media Contact: Tanya Pillay, Tanya@HypnoSage.com 647-299-2879
DOES THE TELEVISION EVEN TRY TO ANSWER YOUR QUESTIONS?
TORONTO, ON (2010/08/02) – Those who choose television over theatre may need to revisit that choice: a genre of theatre that really upstages the old tube can be found in Tanya Pillay's All of Him.
Meet a jovial father with a dark past who asked, "Is that all there is to me?" All of Him is a live biography of Tanya's father, Pat Pillay's life and death. This "relational" storytelling, reality/documentary theatre piece treats the audience as a community, with open dialogue throughout.
This evolution of collective meaning rather than the usual consumption of television and traditional theatre bypasses the artifice and demonstration of theatrical performance. All of Him is more real than reality TV because Tanya narrates the story as her self (no acting!) in complete honesty based on real-life events, and audience members may interject at any time if they feel something needs elaboration or clarification.
The story chronicles Pat's entire life as reported by him through humourous, relatable anecdotes. With the rules of interaction being imposed on Tanya rather than the audience, all interaction is completely voluntary and left up to the discretion of audience members. Tanya provides rare transparency as the audience receives increasingly personal family information such as birth defects and criminal accusations.
Tanya says her favourite thing about the show is "the way each audience can take it in a completely different direction. For example, when I presented the piece to a personal development group, they were especially interested in my perspective as a hypnotist. In contrast, a group of young newcomers to Canada became very focused on discussing spirituality and bereavement." That's right. Tanya is also an NGH-Certified Hypnotist for motivational purposes. But not to worry, there will be no hypnotism in this show.
Programmed in SummerWorks Festival (Toronto, August 5-15, 2010, the largest juried festival in Canada featuring predominantly New Canadian plays) and FemFest (Winnipeg, September 25-Oct 2, 2010, an annual celebration of transformational theatre by women for everyone), All of Him has garnered tremendous support and exposure since it's inception and first presentation at rock.paper.sistahz 2009 festival thanks to the mentorship and co-production with b current performing corps., (the only professional Canadian company which develops original theatre works reflecting voices from the Canadian Black diasporic communities).
If you can't catch the Summerworks 7-show run at Theatre Passe Muraille Backspace, the show is easy to tour to any gathering space for groups interested in opening discussion about difficult topics for community growth. Tanya and director Jajube Mandiela have even designed a follow-up emotional-awareness workshop, Broach It!, in response to past audience requests for practical tools to manage difficult situations.
Cheer and smear collide in this intimate performance that beckons you away from the television towards a live, community-building experience.
Summerworks.ca | TanyaPillay.com | bcurrent.ca
in between Media contact: Tanya Pillay | Tanya@hypnosage.com | 647.299.2879
-30-
Specs
Running time: 60-120 minutes (70 minutes for SummerWorks).
Cast: 1
Tech requirements: none.
Technical options:
Digital projection – single frame – slide show by Tanya Pillay
Digital projection – still and moving archival footage by Jay Field
Sound design – interstitial audio and original music by Rehaset Yohannes
Lighting design by CJ Astronomo
Props: urn, t-shirt, pipe tobacco, hard copy slides, chocolate covered almonds (can be substituted for nut-free facilities)